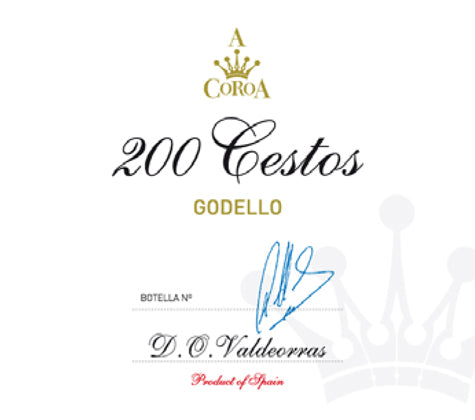 A Coroa "200 Cestos" Godello 2015
Godello
Regular price $32.99 Special Pricing
...
All orders need to be picked up in Greendale, Wisconsin.
We do not ship.
...
The area surrounding A Coroa has been called Valdeorras, "The Valley of Gold", since the Romans mined gold here over 2000 years ago.  When the Romans settled the area, they planted a white grape that today is called "Godello".
A Coroa ventured in 2002 to save the Godello grape that was falling into obscurity.  The Lopez family stopped selling off their grapes and created the winery dedicated to preserving the indigenous grape. "200 Cestos"is  a single-vineyard selection, referring to the 200 baskets, or cestos, that are harvested from this vineyard each year.
100% Godello; Vines planted in 1956; Fermented in barrel with Indigenous yeasts.  Organic. Valdeorras, Spain