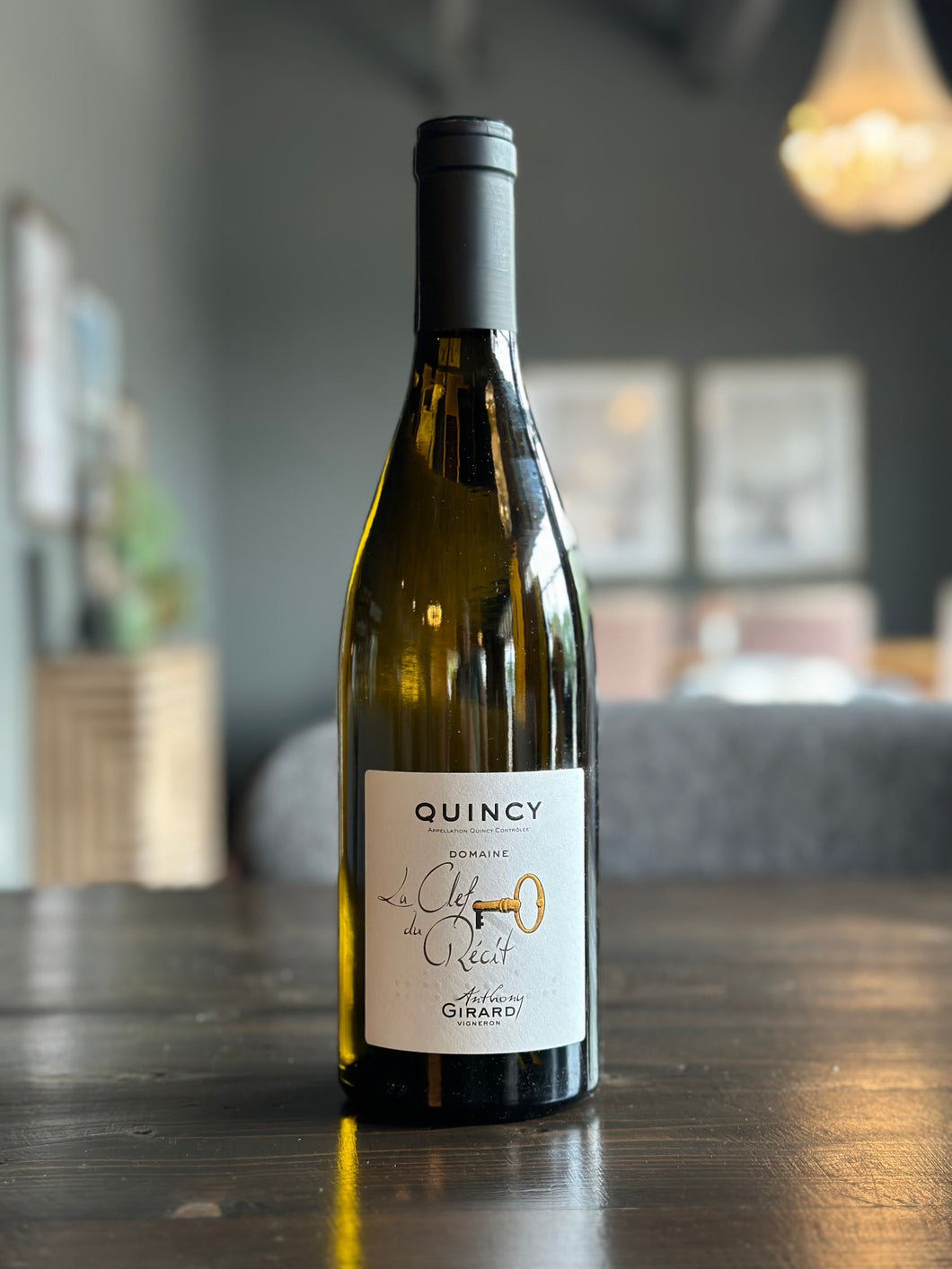 Domaine la Clef du Récit QUINCY, 2022
Sauvignon Blanc
Regular price $22.99 Special Pricing
...
All orders need to be picked up in Greendale, Wisconsin.
We do not ship.
...
Sweet summer lemon, flint, lemongrass on a minerally nose laced with sweet white flowers. Friendly + soft with lime zest, apricot and minerals. 100% Sauvignon Blanc, Quincy ("kon-say") is the second appellation created in France (first in the Loire), achieving AOC status in 1936.
100% Sauvignon Blanc.

Loire Valley, France
"La Clef du Récit meaning « The Key to the Story » is located in Vinon, 7 km south of Sancerre. The Estate was taken over in 2012 by Anthony Girard, a dynamic young winemaker, after having the opportunity to purchase 15 hectares of first-class vineyards nearby the small village of Récy in the southern part of the appellation. They produce Sancerre, Menetou-Salon and Quincy appellations, respecting the vines and the soils to find the balance reflecting the local terroir. As the second appellation created in France and the first in the Loire Valley, Quincy was the first from the Centre-Loire to obtain AOC status in August 1936."