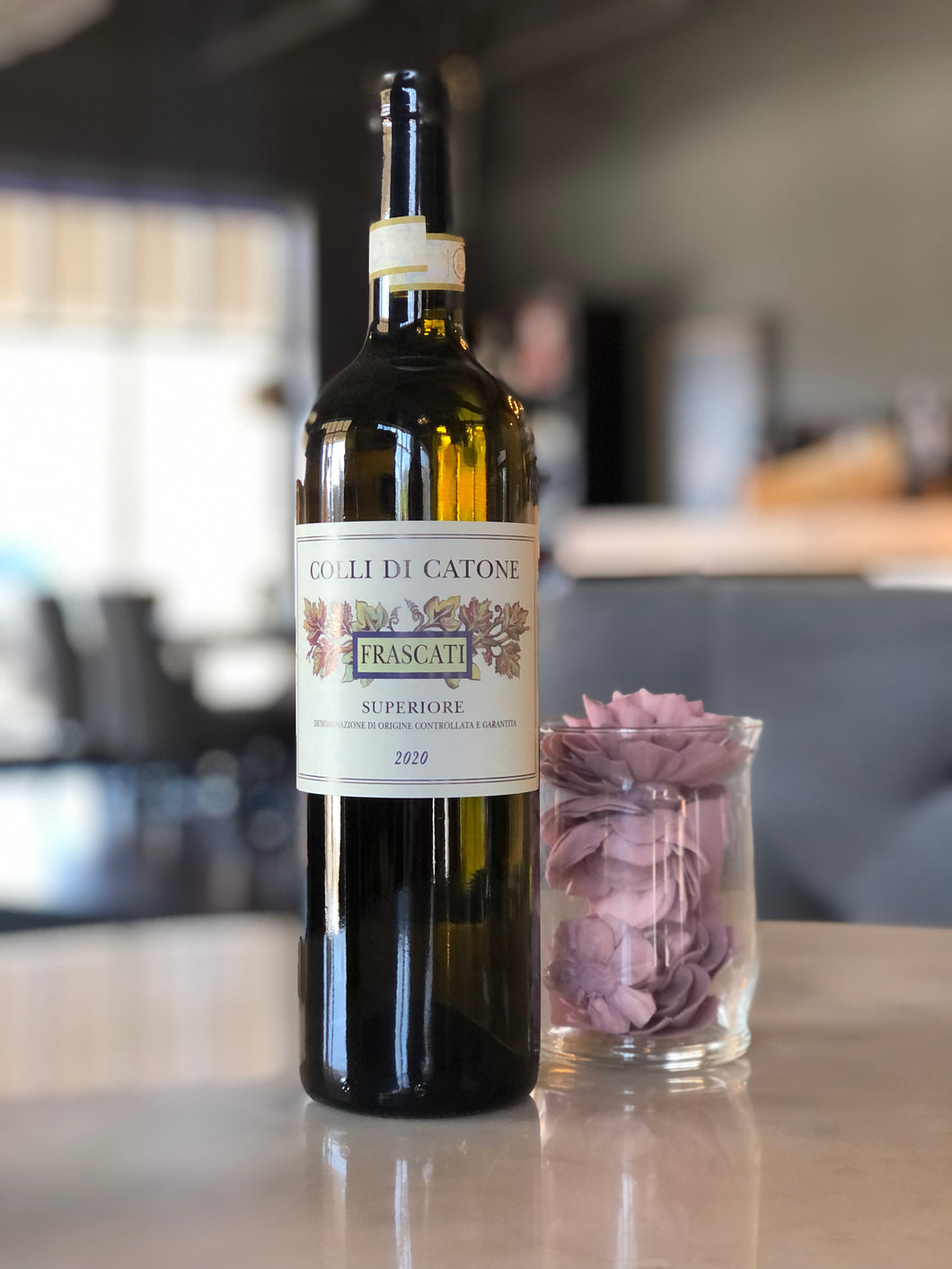 Colli di Catone Frascati Superiore, 2020
Malvasia Puntinata, Trebbiano, Malvasia di Candia
Regular price $16.99 Special Pricing
...
All orders need to be picked up in Greendale, Wisconsin.
We do not ship.
...
Salted pear and ripe lemons, gravelly minerality, pristine clarity on nose.  On palate, a thin line of sweet lemon is cuddled by rocks, gravel and lime zest.  As it opens up a layer of fuzzy peaches emerges... fresh from start to a lingering, lovely finish.  From the land of wine for the Romans, Frascati Superiore is a treat for today with rich history. In fact, the Colli di Catone estate has been renowned for its wines since the heyday of the Roman Empire; Antonio Pulcini fights to save the ancient indigenous grapes of Lazio - Malvasia Puntinata and Grechello - mostly displaced by other grape varietals.
Lazio, Italy
A blend of 40% Malvasia Puntinata, 30% Trebbiano, and 30% Malvasia di Candia cropped at a fraction of permitted yields.