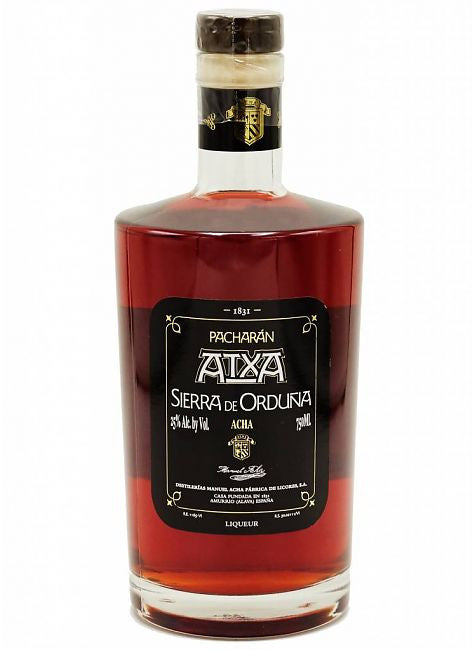 Atxa Pacharán Sierra de Orduna
Pacharan
Regular price $35.99 Special Pricing
...
All orders need to be picked up in Greendale, Wisconsin.
We do not ship.
...
Atxa Pacharán Sierra de Orduña
Pacharán is a sloe berry-infused liqueur with ancient roots in the Basque Country. There are many commercial versions of this liqueur but the Acha family maintains an authentic recipe handed down by their ancestors. Local sloe berries from the Sierra de Orduña are macerated with an alcohol that has been distilled five times. Another batch of this alcohol is used to macerate three types of anise and is then distilled once more. Once both macerations are complete, these two products are blended with sugar and alcohol to create Pacharán Sierra de Orduña.

Tasting Notes: Heady licorice notes mix with aromas of anise. The palate is smooth and rich.

Serving Recommendation: Serve neat, chilled or over ice as a stand-alone, after-dinner liqueur.