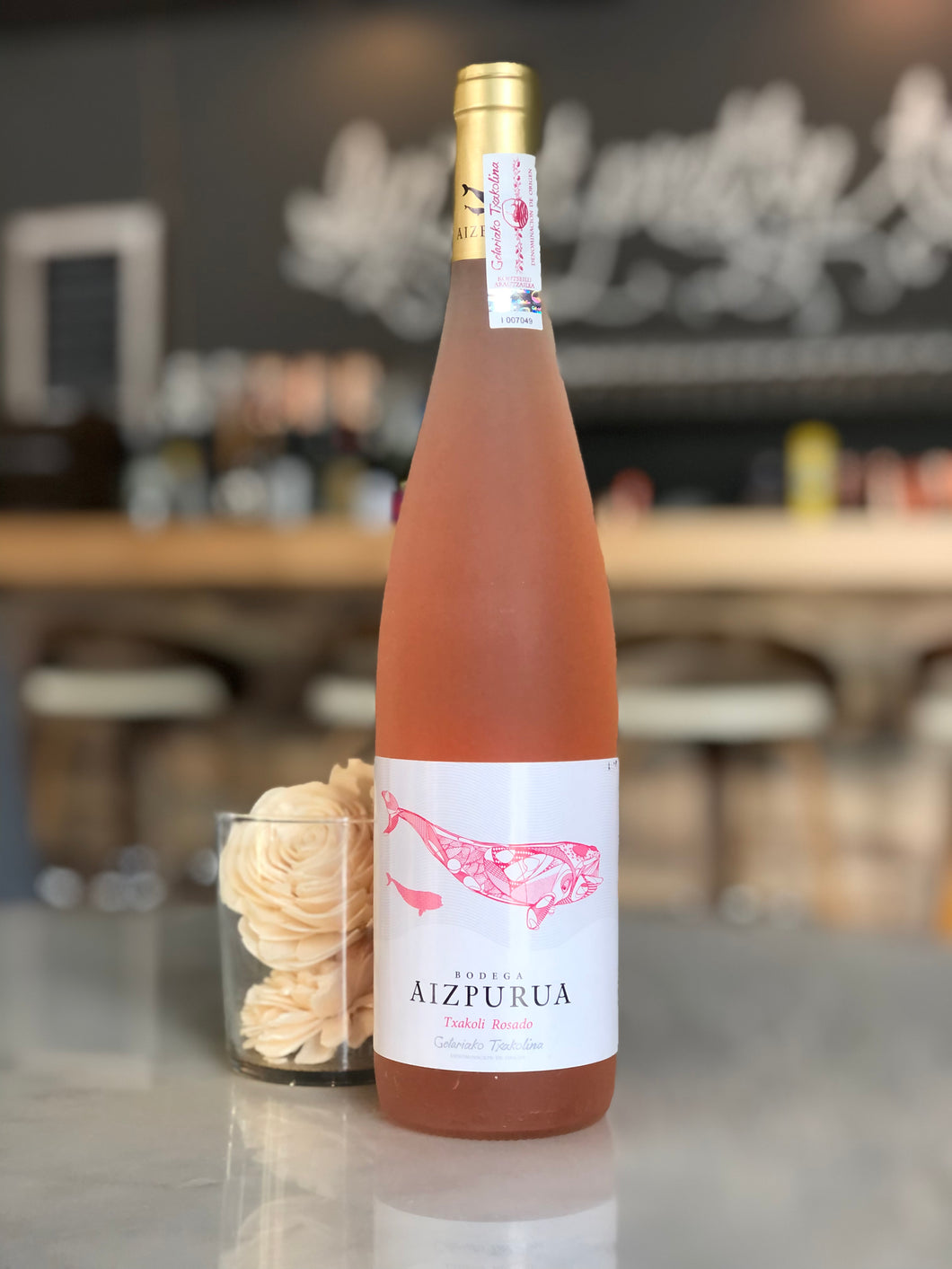 2021 Aizpurua Txakoli Rosado
Hondarribi Zuri, Hondarribi Beltza
Regular price $18.99 Special Pricing
...
All orders need to be picked up in Greendale, Wisconsin.
We do not ship.
...
Getariako Txakolina
Winery established in 1905
80% Hondarrabi Zuri 20% Hondarrabi Beltza

 "Bodegas Aizpurua is a small, family-owned and operated winery in the Txakoli de Getaria D.O. of Spain. Situated in the verdant and high mountain slopes of Meagas along the famous El Camino de Santiago, only up the slopes from the north coast of Spain, the family has been growing grapes and making their wines for generations (over 100 years). Only 14 hectares of organically farmed grapes (ranging from 7 years, to well over 50 year old vines) that are overhead trained to encourage air to flow under the grape clusters, produce the estate's 120,000 bottles annually, maintaining the traditional practices of the surrounding wine region to obtain their classic Txakoli."