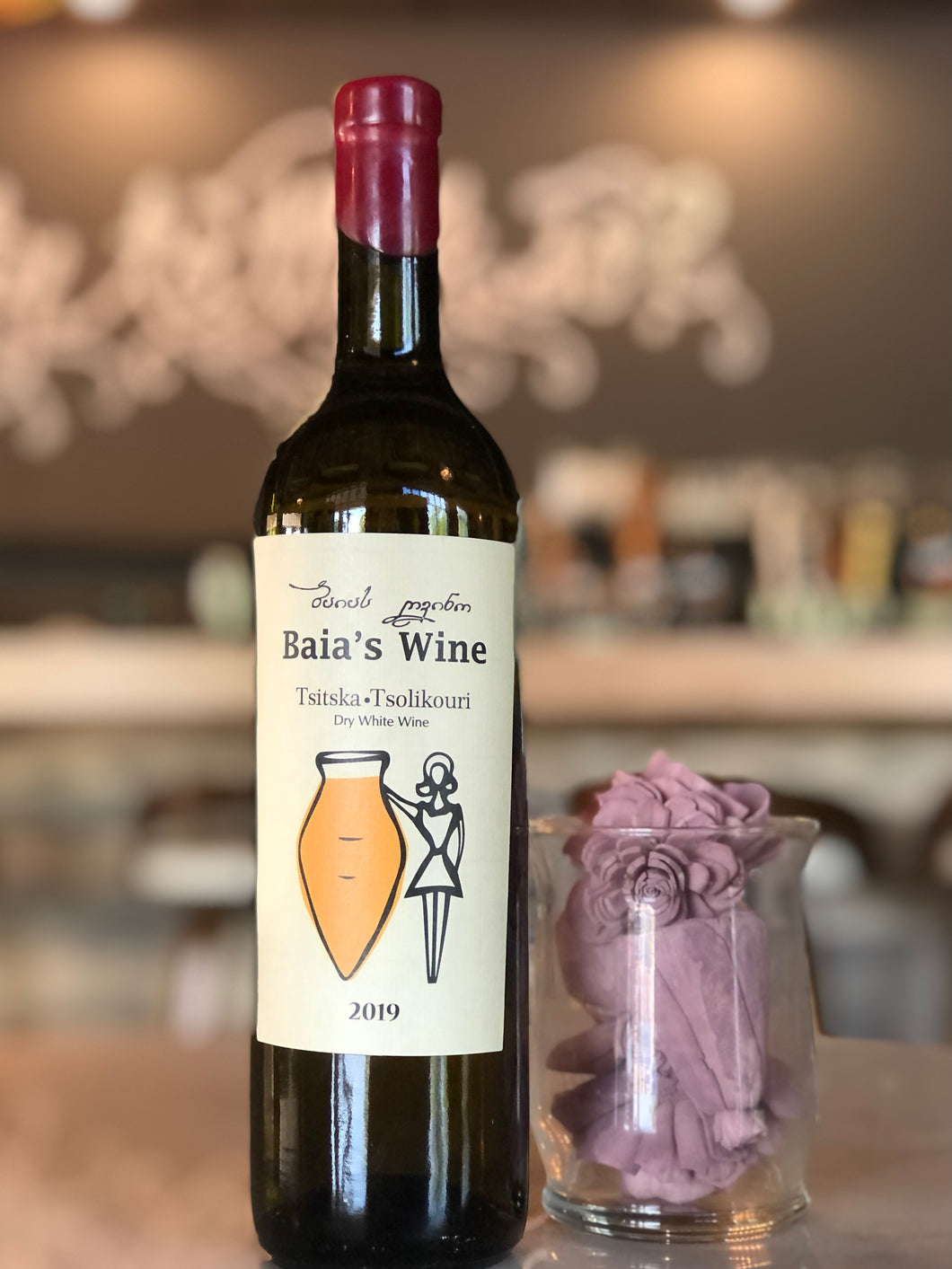 Baia's Wine Tsitska Tsolikouri, 2019
Tsitska, Tsolikouri
Regular price $25.99 Special Pricing
...
All orders need to be picked up in Greendale, Wisconsin.
We do not ship.
...
Fresh garden herbs, hints of lemon, white + yellow flowers on the nose.
The palate is rich yet very fresh, with savory baking spices layered on orange and apricot preserves. A blend of local native Imeretian varieties, Tsitska and Tsolikouri. They are co-fermented with some skin contact which provides the richness; however the grapes themselves are low-sugar, high acid grapes, providing the fresh, bright elements to the wine. Made by a young woman winemaker, Baia Abuladze; hand picked and sorted, spontaneous indigenous yeast fermentation in stainless steel.
Imereti, Georgia