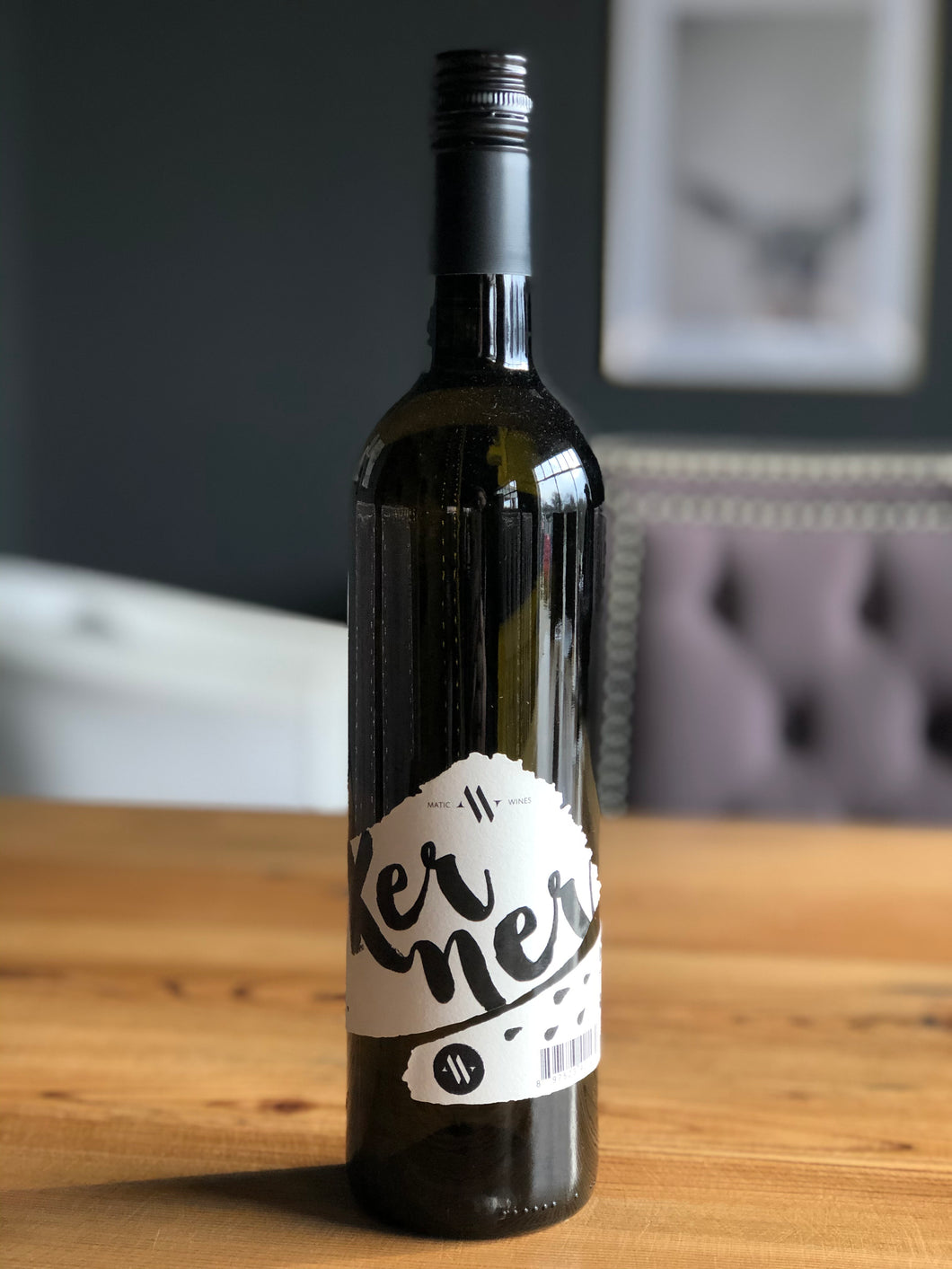 Matic Kerner
Kerner
Regular price $16.99 Special Pricing
...
All orders need to be picked up in Greendale, Wisconsin.
We do not ship.
...
from the importer:
Kerner is a deliciously fruity white wine. Often found in vineyards throughout Germany, Austria, Northern Italy, and Switzerland, it is a cross between Riesling and Schiava. Matic's Kerner is light on its feet, showcasing both the floral notes of the grape as well as the acidic backbone. Coming from a 27-year-old vineyard, this fruit is just now getting where Matic feels it needs to be. All organically / biodynamically farmed, the wine is rested on the skins for 36 hours after it is gently pressed. It then sees 6 months in stainless steel with the fine yeasts present. This brings forward the true fruit character of this wine. Perfect for summer, this wine will be outstanding on its own or paired with lighter fare such as fish, salads, and grilled white meat.
*****
Coming from the predominantly white wine region of Štajerska, the extreme northeastern portion of Slovenia (near the borders with Austia and Hungary), MATIC WINES is Matija Žerjav, known simply as Matic to his friends and family. Matic chooses to farm his 9 hectares of land using all organic and biodynamic methods. He prefers these methods less because of the fashion of natural and organic winemaking and more because he firmly believes this is how wine should be made. He wants his children to be able to play in the vineyard and someday, should they choose, he would be happy to see them follow in his footsteps and farm the same land, hills, and valleys which he farms.