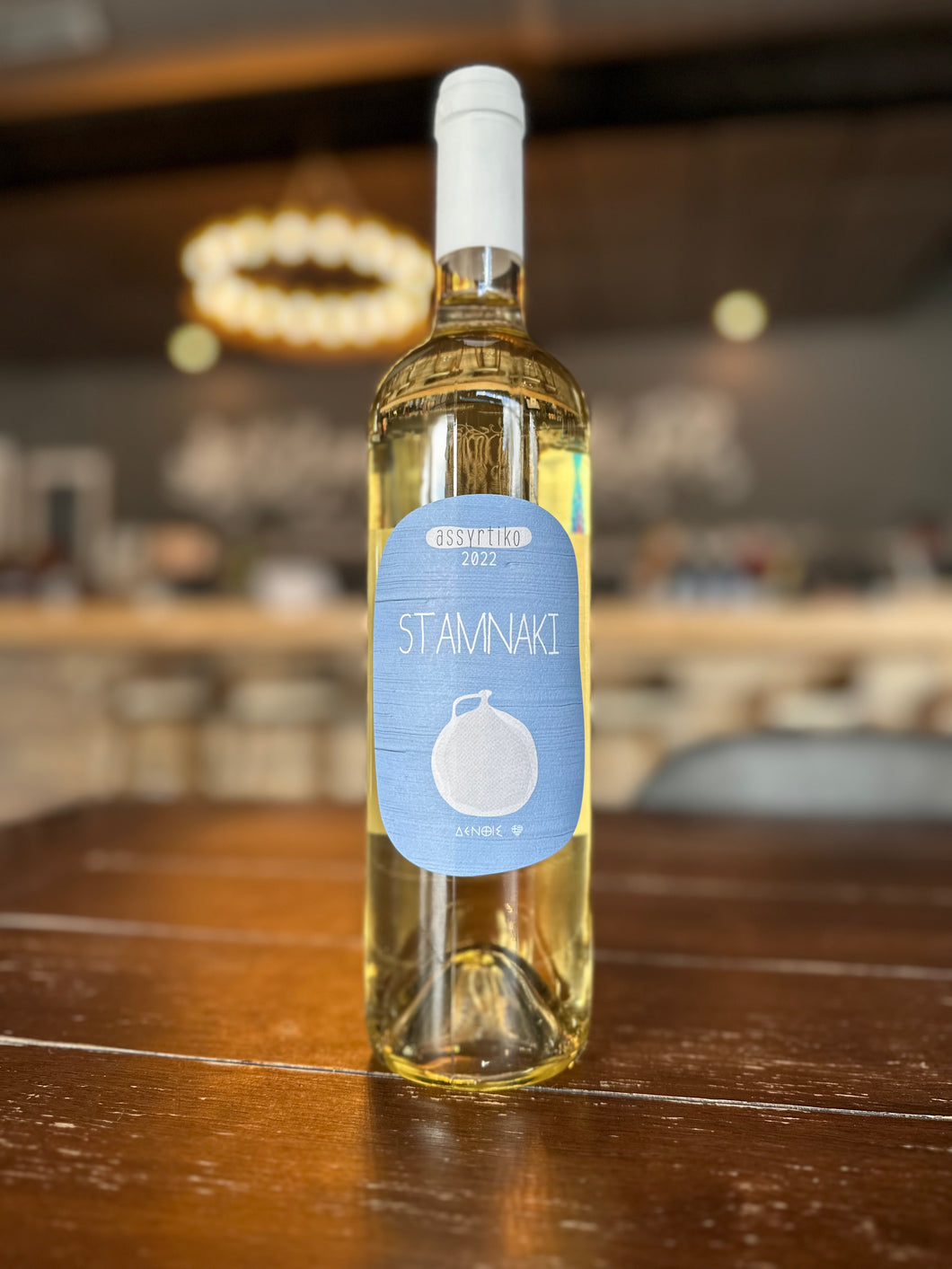 Stamnaki Assyrtiko, 2022
Assyrtiko
Regular price $16.99 Special Pricing
...
All orders need to be picked up in Greendale, Wisconsin.
We do not ship.
...
Assyrtiko
Bright, clean, crisp, clear with Mediterranean influences. 100% Assyrtiko, a touch more friendly and juicy, but with typical structured acidity.
This wine is a project of Greek wine importer Eklektikon, made by small family wineries. The Stamnaki ("wine jug" in Greek, and pictured on the bottle) line is an ode to indigenous Greek varieties, through simple and honest vinifications.
Peloponnese | Greece