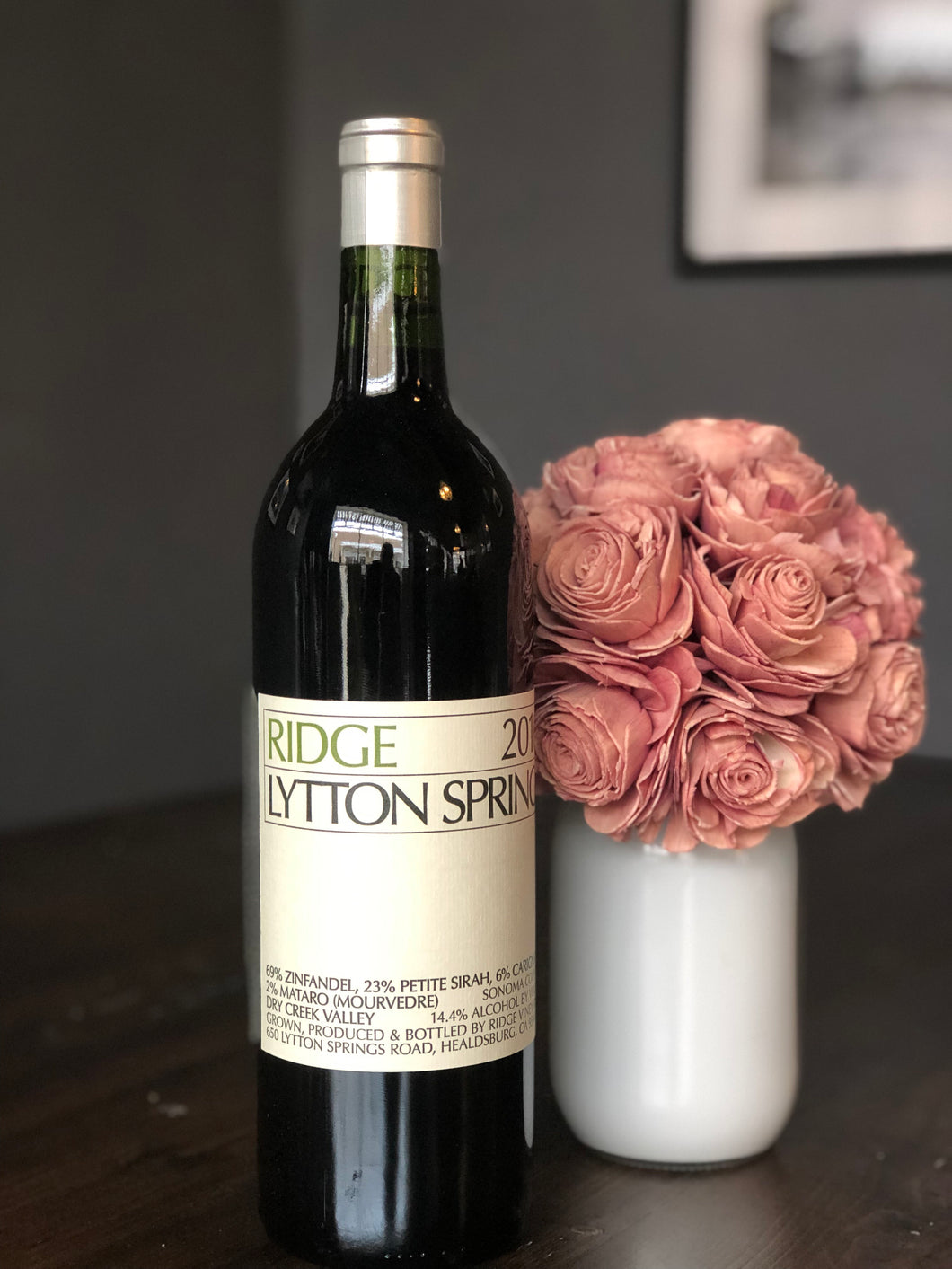 Ridge Lytton Springs 2018
Zinfandel, Petite Sirah
Regular price $44.99 Special Pricing
...
All orders need to be picked up in Greendale, Wisconsin.
We do not ship.
...
History
In 1972, Ridge made its first Lytton Springs from vines planted on the eastern half of the vineyard at the turn of the century. Both the eastern and western portions of the vineyard were purchased in the early 1990s, (In the 1870s, under "Captain" William Litton's ownership, the two were part of one property; spelling evolved to "Lytton" by 1903.) The vineyard is planted to zinfandel and its principal complementary varietals.
Winemaking
Fermentation: Full crush – 100% Natural primary and secondary; pressed at eight days
Barrels: 100% air-dried american oak barrels (15% new; 45% one, two and three years old; 40% four and five years old).
Aging: Fourteen months in barrel

Hand-harvested, sustainably grown, estate grapes; destemmed and crushed; fermented on the native yeasts, followed by full malolactic on the naturally occurring bacteria; oak from barrel aging; minimum effective sulfur for this wine (35 parts per million at crush, 71 ppm over the course of aging); 0.3% water addition; pad filtered at bottling. In keeping with our philosophy of minimal intervention, this is the sum of our actions.
Paired Recipe:  
Butcher's Steak with Red Wine Reduction, Smoked Goat Cheese Crema & Walnuts