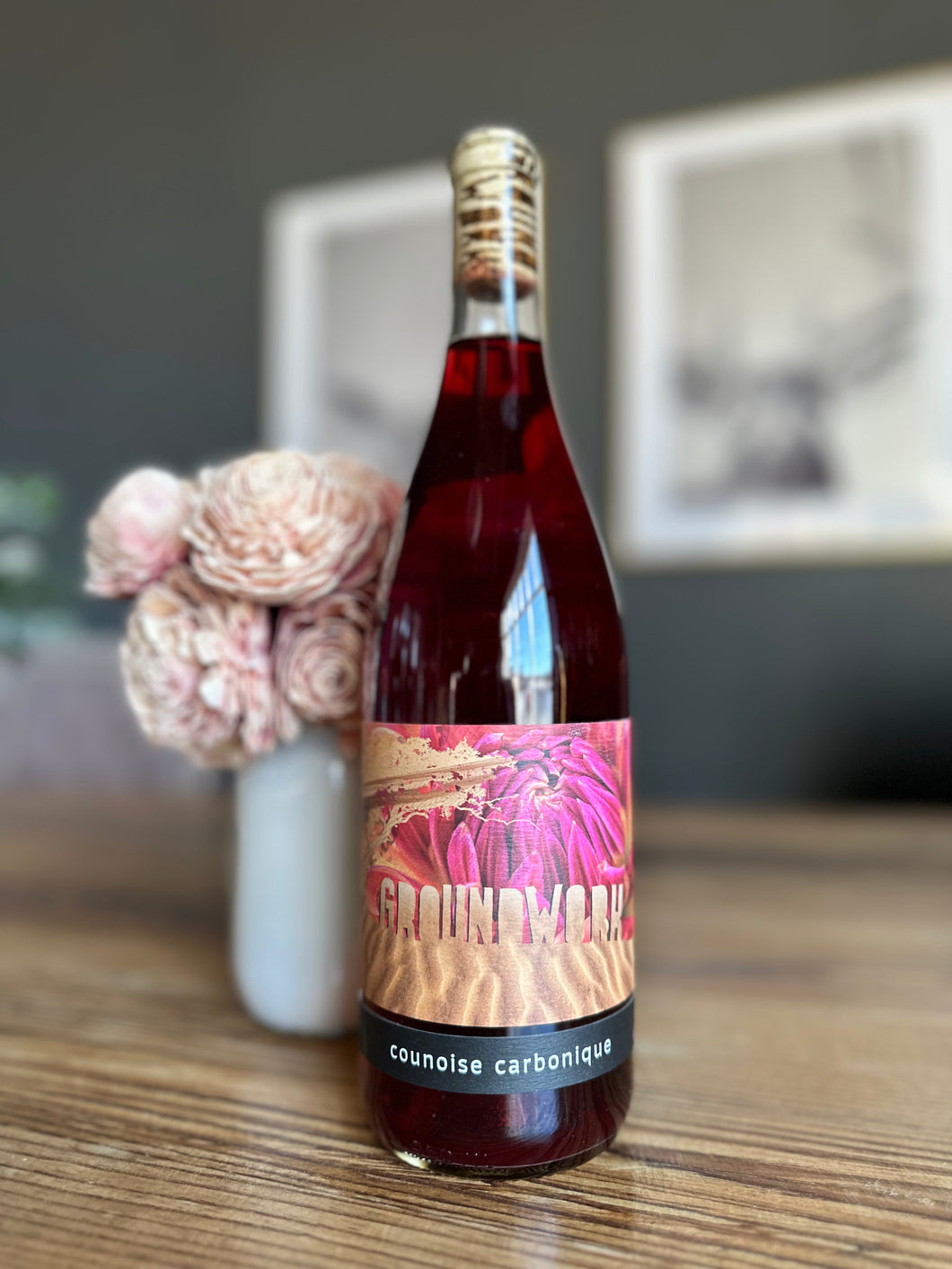 2022 Groundwork Counoise Carbonique
Counoise
Regular price $21.99 Special Pricing
...
All orders need to be picked up in Greendale, Wisconsin.
We do not ship.
...
Wine Profile
Tasting Notes
agua de jamaica, cranberry, white pepper, violets, pomegranate, oakmoss
Vineyard Notes
organic and sustainably farmed grapes hand harvested from Zeferino (53%), Coquina (37%) & Pomar Junction (11%)
Production Notes
native fermerntation started in the vineyard. 100% Carbonic Macerated in closed topped tanks for 21 days
Winemaker Notes
100% Counoise.
Other Notes
Serve Chilled
"Groundwork is more about the wine than the winemaker. Drinking these wines gives you a sense of both place and varietal from the Central Coast. We achieve this through our commitment to minimal intervention from the vineyard to the bottle. In the field no herbicides are used and when pesticides or fungicides are necessary, organic solutions are always chosen. In the cellar, these wines are fermented with native yeasts and post fermentation only minimal sulfur is added. Low in alcohol and bottled unfined & unfiltered - these Central Coast wines are the ultimate examples of purity and freshness."