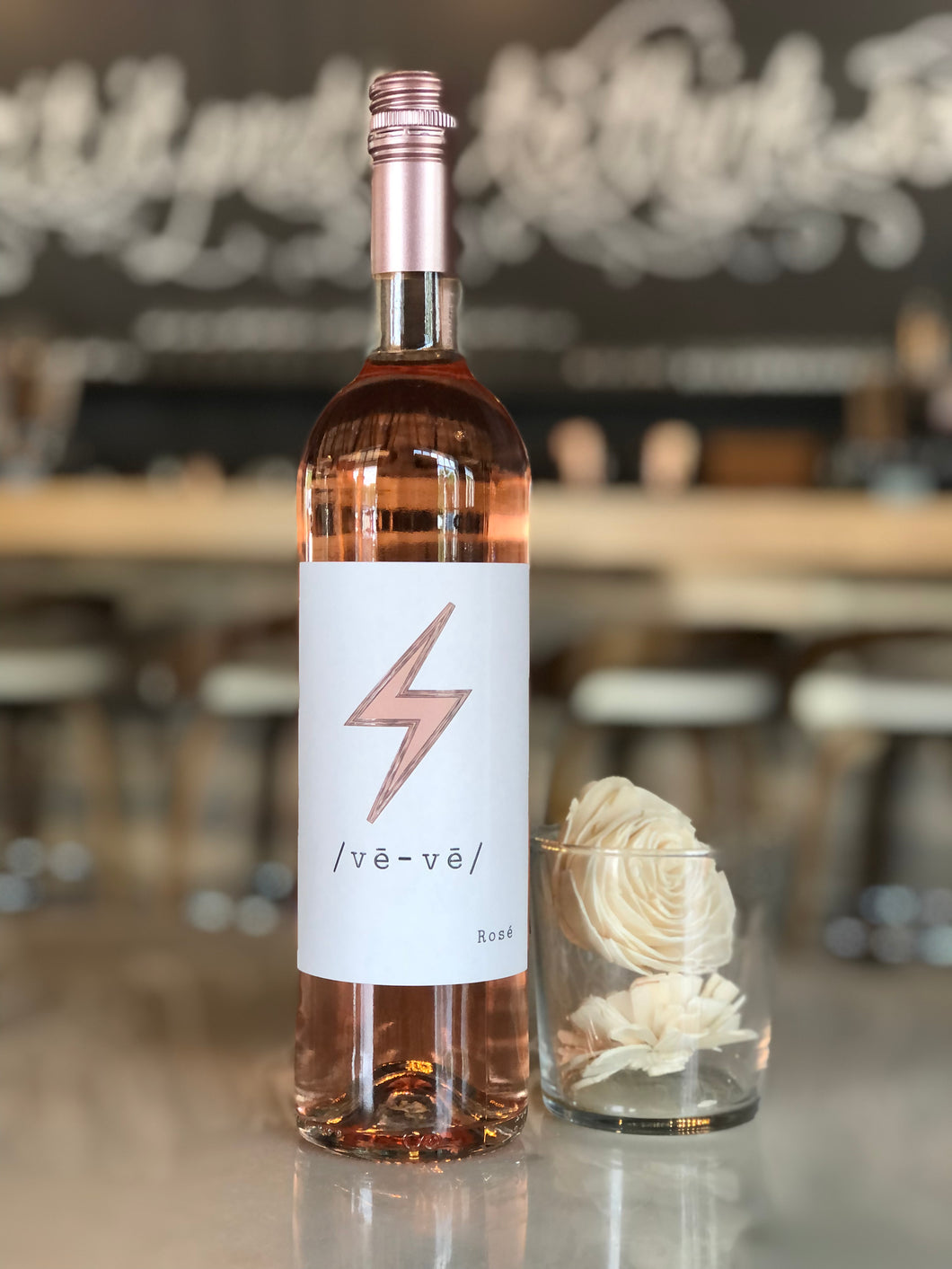 2021 Ve-Ve Rosé
Espadeiro
Regular price $14.99 Special Pricing
...
All orders need to be picked up in Greendale, Wisconsin.
We do not ship.
...
Vinho Verde Rosé
Casal de Ventozela; WINEMAKER Fernando Moura and Pedro Campos
From the importer...
(pronounced Vee-Vee) is inspired by what we hope you'll find inside: Vitality, Vivacity, Verve, and Vibrancy, for whenever the mood strikes!
This very special rosé is made from 100% Espadeiro, which has a very low yield and is difficult to farm. It requires a special pruning method which is quite labor intensive. All of this extra work is well worth it, as Espadeiro creates a truly remarkable rosé. Farming is fully
sustainable.
CONCEPTUAL DOPPELGANGER
"Rosé, pink wine, The Pink Panther, the theme from The Pink Panther... that's how my brain works and probably how yours works too. Henry Mancini wrote the eponymous theme song that served as the soundtrack for many of my childhood escapades. It is just perfect for sneaking around to and playing spy. Mancini is an American treasure, he is a very prolific composer but most notably themed so many classics. In addition to the Pink Panther, he wrote the themes for Peter Gunn, Breakfast at Tiffany's, The Great Imposter, A Shot in the Dark, Moonlight Sonata, The Thorn Birds, Victor Victoria, and The Love Theme from Romeo and Juliet among many others. But it was that Pink Panther tune that always stuck with me. So grab a glass of rosé and get yourself into some shenanigans Peter Sellers style. "What did the pink panther say when he stepped on an ant hill? Dead ant, dead ant... dead ant, dead ant, dead ant..."