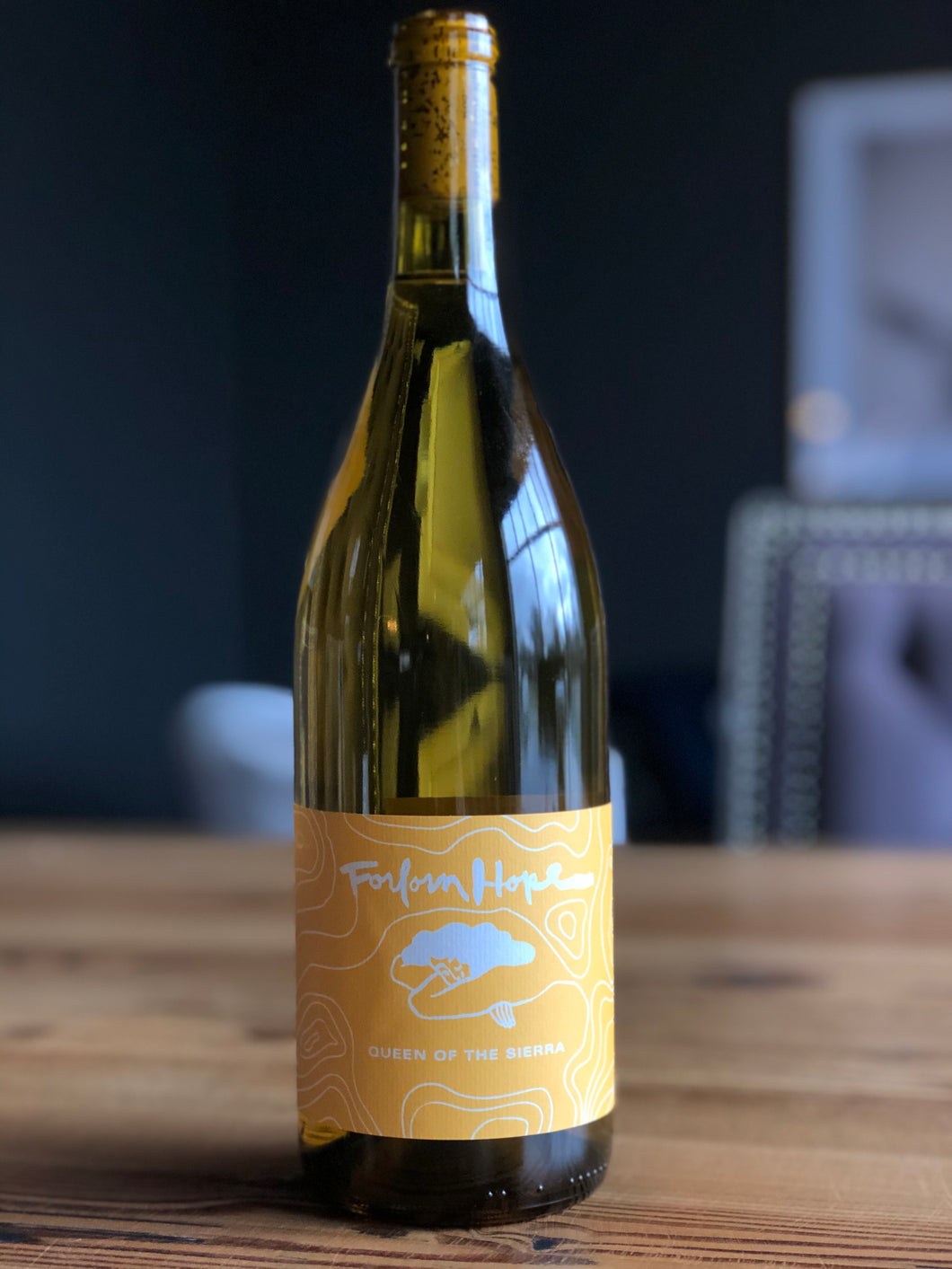 Forlorn Hope "Queen of the Sierra" White, 2016
White Blend
Regular price $19.99 Special Pricing
...
All orders need to be picked up in Greendale, Wisconsin.
We do not ship.
...
Estate blend of Chardonnay, Albarino, Picpoul and others (eg Vermentino, Chenin Blanc) from Forlorn Hope's Limestone soil vineyards in Calaveras County.
Stainless Steel; some neutral oak
Native ferments, no additions (sometimes sulfur depending on vintage).