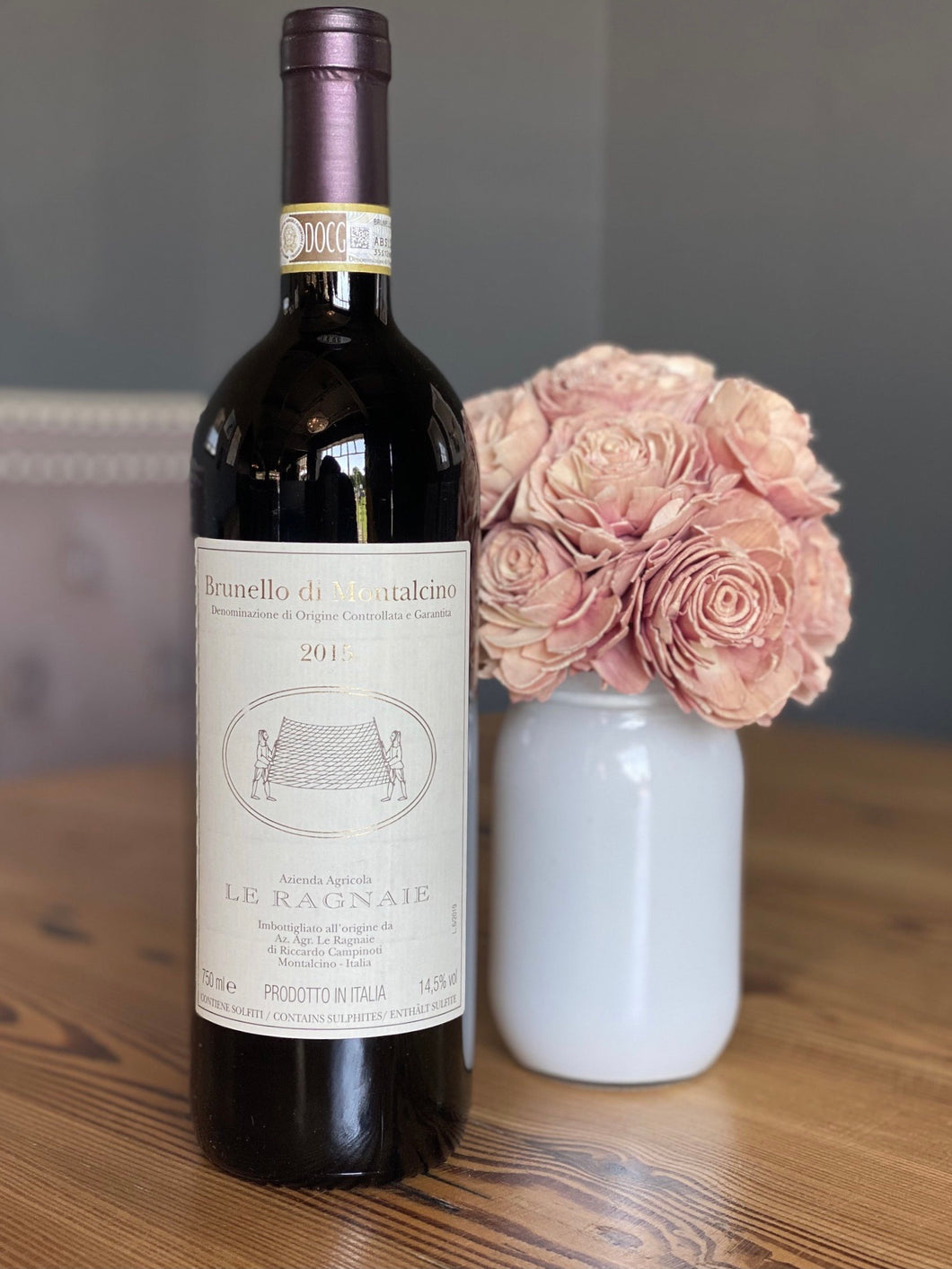 Le Ragnaie Brunello di Montalcino, 2015
Sangiovese
Regular price $74.99 Special Pricing
...
All orders need to be picked up in Greendale, Wisconsin.
We do not ship.
...
100% Sangiovese
Organic
From the Importer:
Le Ragnaie is a breath of fresh air to what has been a relatively stale time frame in Montalcino. Riccardo and Jennifer Campinoti purchased the property with a mix of old vines and younger plantings. The estate spreads accross 42 acres, 12 acres of which are in the zone where the cellars are based, Le Ragnaie itself. These vines are the highest of any in Montalcino, some reaching above the DOCG mandated 1,960 feet above sea level, south facing in the central zone above Soldera di Case Basse. As one of the highest points in the region it became famous for bird catchers, in fact the traditional birdcatchers' net features on the label as part of the winery's logo. The estate takes its name from the fact that this net looked rather like a spider's web (Ragna, in Italian.) Complementing these vineyards are those from Petroso, a vineyard area along the Scarnacuoia road below the village of Montalcino (one of the oldestwine making zones in the area.) in addition to some from Castelnuovo dell'Abate, a vineyard located in the southern sector of Montalcino in front of the Amiata Mountain, next door to Poggio di Sotto.
Organic viticulture is employed, grapes are hand picked, de-stemmed, fermented and then aged in large 25 hl slavonian oak casks for 36 months. The high vineyards of Ragnaie that form the basis of the blend plus the long, gentle macerations result in enormously charming, aromatic and really quite high toned wines that still manage to retain the requisite power. A unique, extremely drinkable style of Brunello that will sweep you off your feet.