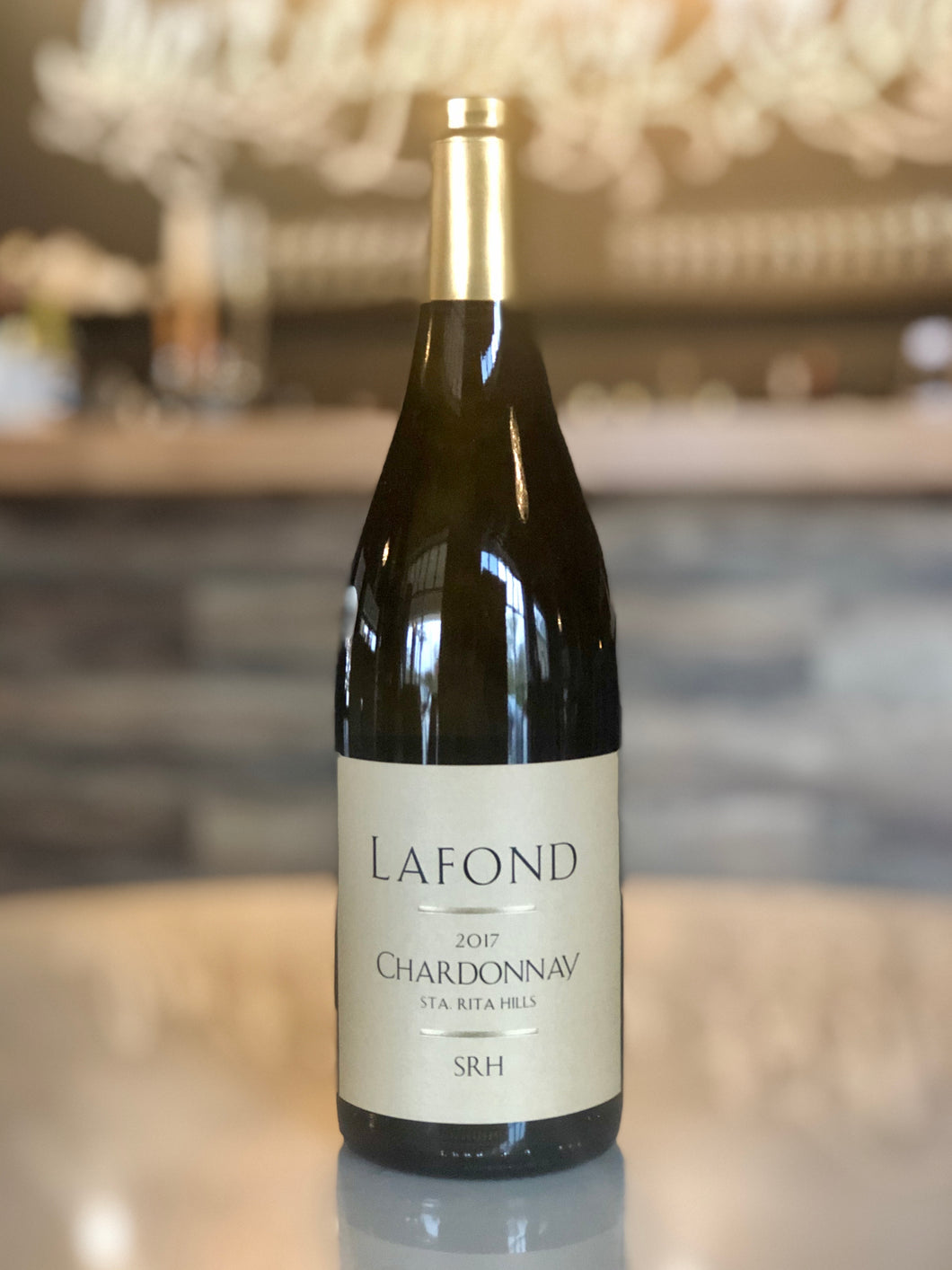 Lafond Chardonnay Sta Rita Hills, 2018
Chardonnay
Regular price $0.00 $22.99 Special Pricing
...
All orders need to be picked up in Greendale, Wisconsin.
We do not ship.
...
The Santa Rita Hills is a small appellation at the western end of the Santa Ynez Valley that has gained national recognition for its Pinot Noir and Chardonnay.

The Valley runs west to east, opening a gap in the coastal range, allowing the late afternoon ocean fog to roll in where it lingers until early morning. The surrounding hills trap the fog before it is dissipated in the wider Santa Ynez Valley.

The fog cools the vines from the day's summer heat and it is this combination of warm days and cool nights that gives the wine its complexity as well as providing acidity to give it structure.

Winemaker's comments: 8 different lots from 6 different clones provide a multi-faceted expression of SRH Chardonnay. 100% barrel fermented with 100% malolactic embellishes the intense fruit of this Chardonnay.