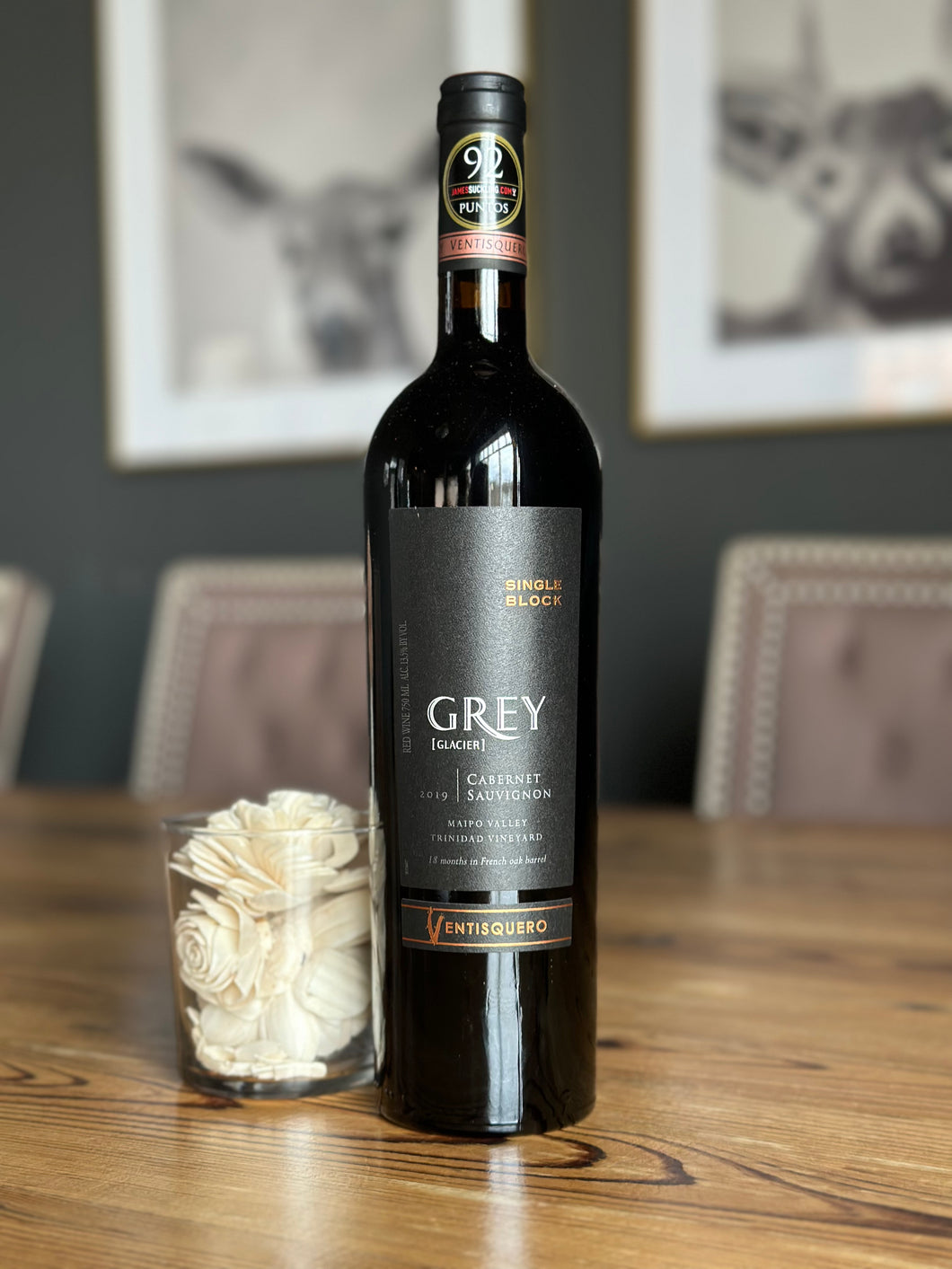 Ventisquero Grey Single Block Cabernet Sauvignon, 2021
Cabernet Sauvignon
Regular price $20.99 Special Pricing
...
All orders need to be picked up in Greendale, Wisconsin.
We do not ship.
...
Cabernet Sauvignon 93%, Petit Verdot 4%, Cabernet Franc 3%
Trinidad Vineyard
Winemaker's Comments
Deep red color, with ruby color. With a characteristic fruitiness of Maipo costa, red fruits such as strawberries, raspberries and cassis are mixed with aromas of black pepper, some moist soil and tobacco. Of elegant and smooth body, of balanced structure, good acidity that increases the complexity. Tannins present and soft at the same time, ending with a prolonged end-of-mouth sensation.
Maipo Valley | Chile