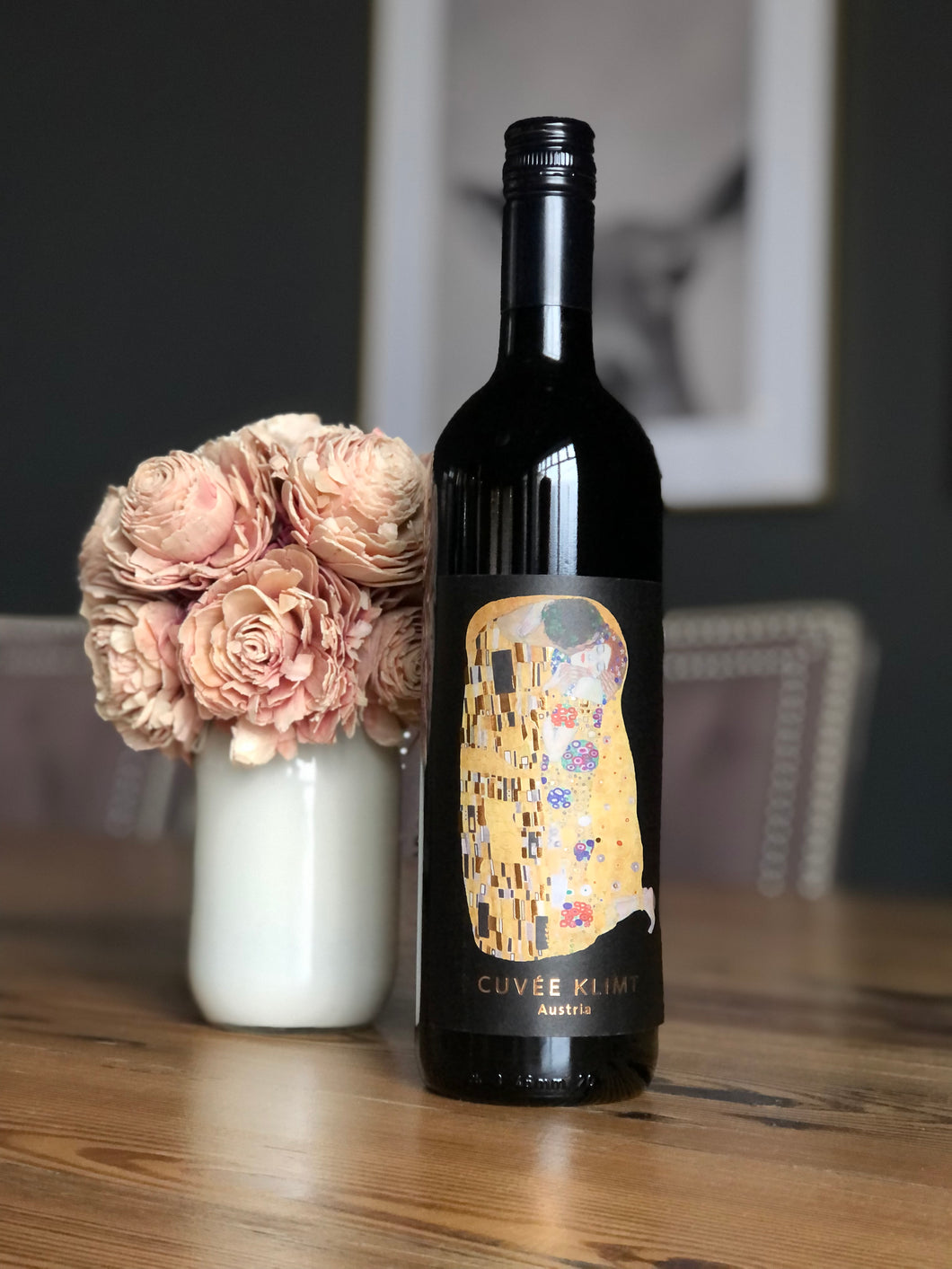 Esterhazy Klimt "The Kiss" Red, 2019
Zweigelt, Blaufränkisch
Regular price $18.99 Special Pricing
...
All orders need to be picked up in Greendale, Wisconsin.
We do not ship.
...
Blaufrankisch, Zweigelt
Full and silky; blueberry, prune, spice notes on nose. Palate is friendly and smooth with ripe berries.
Wine-growing has been part of the House of Esterházy for more than 250 years.  In 1789 it was recorded that world-famous composer, Joseph Haydn, wanted to have part of his salary as the court musician paid in wine from the estate.  Today the wines have a modern edge, but keep its historical significance and honor traditional vineyard growing techniques. In partnership with the Belvedere Museum in Vienna, Esterhazy is able to use Gustav Klimt's "The Kiss" as the artwork on this cuvee.
Burgenland, Austria