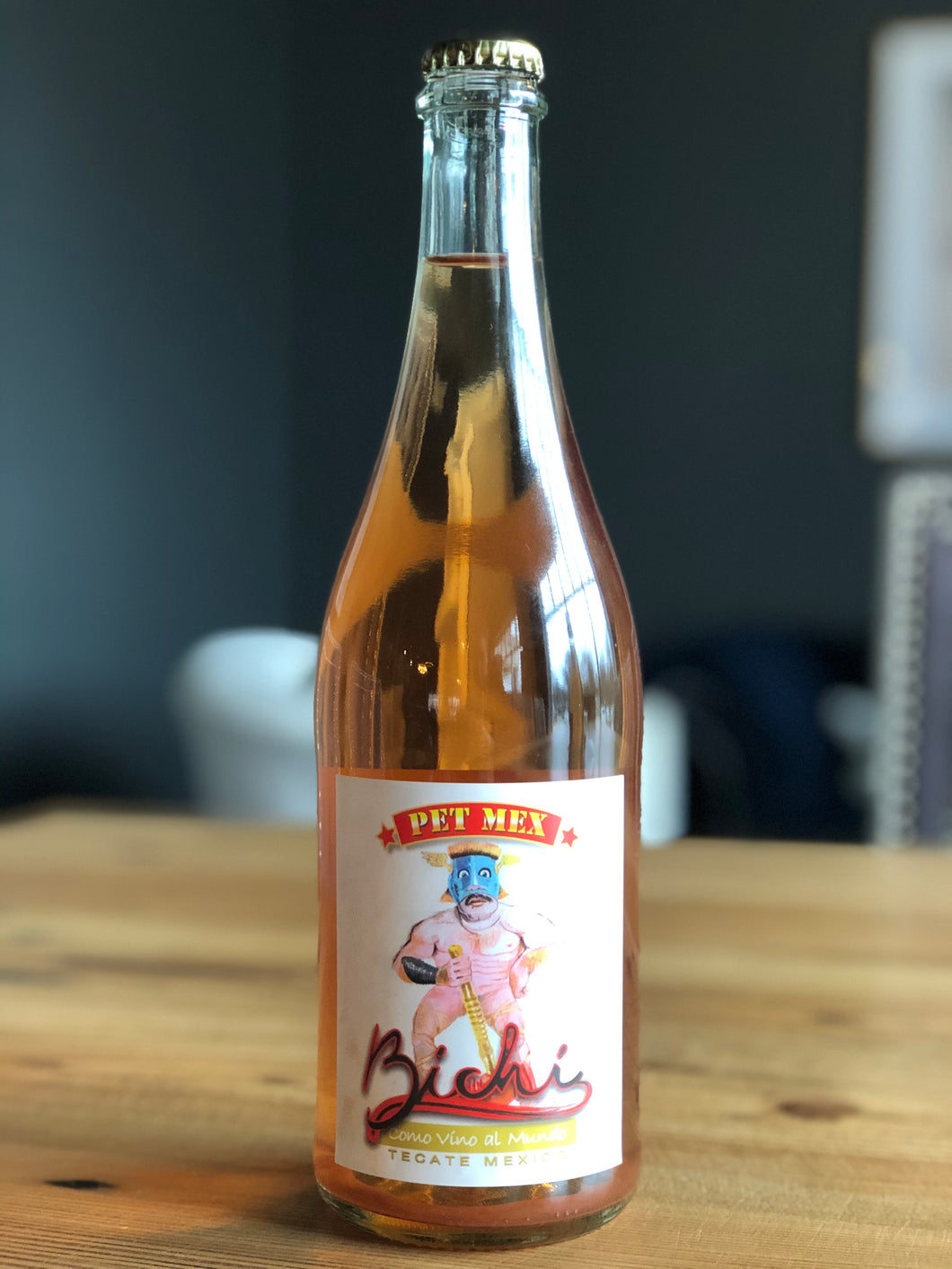 Bichi Pet-Mex, 2018
Mexico
Regular price $35.99 Special Pricing
...
All orders need to be picked up in Greendale, Wisconsin.
We do not ship.
...
*wine made in natural wine style*
Organic, Biodynamic
Bichi Naked Wine in Baja

Some of the most authentic and delicious wines are born from the least expected places and most unlikely collaborations. In the rugged mountains of Mexico's Baja California Norte, 
El Equipo
 Bichi has recently put together one of the most exciting new projects in the world of wine. Noel and Jair Téllez, their mother Ana Montaño, and their team of collaborators produce beautifully expressive natural wines from mostly head-pruned, non-irrigated, organically farmed vineyards.