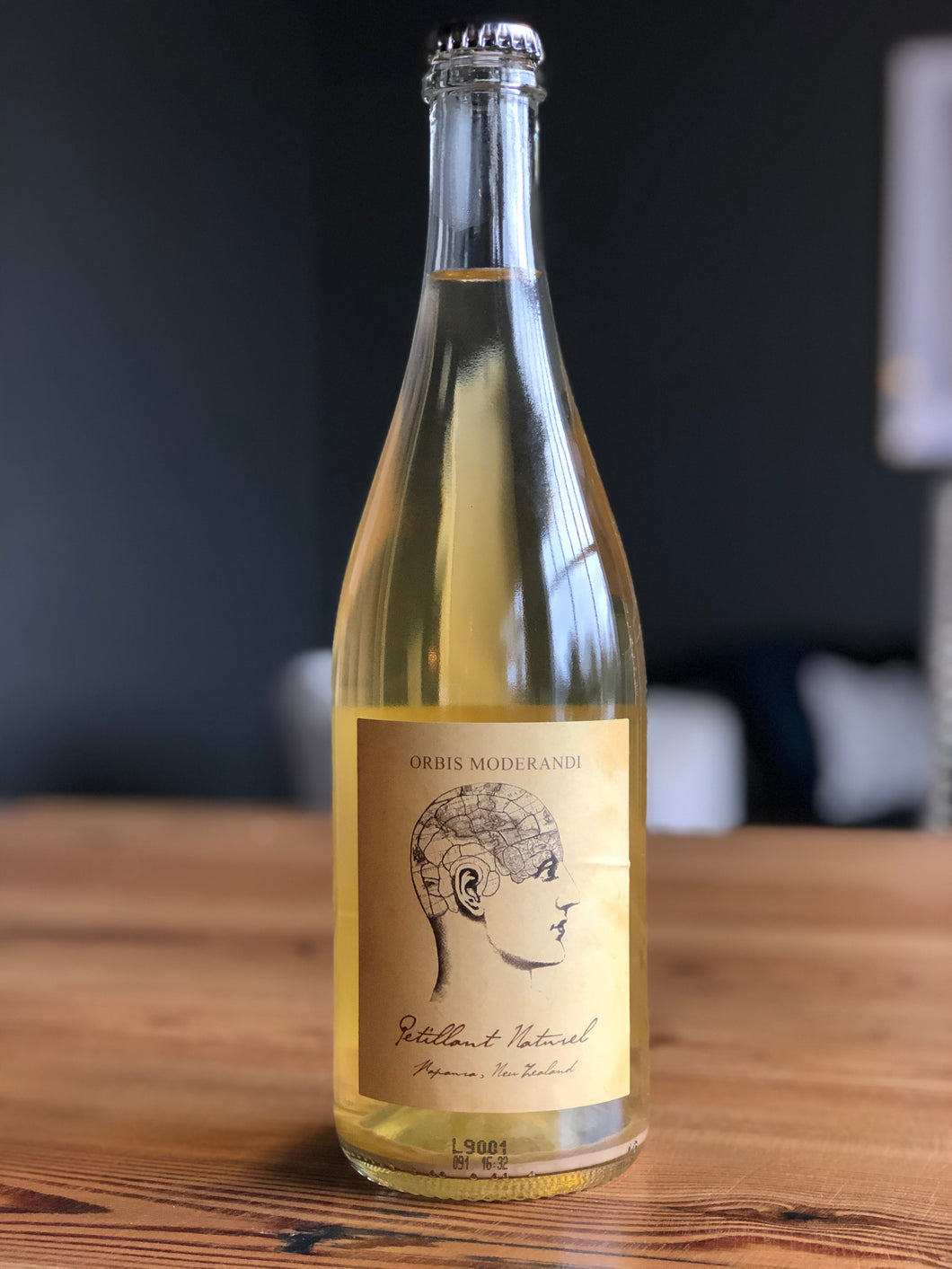 Orbis Moderandi Petillant Naturel, 2021
Sauvignon Blanc
Regular price $18.99 Special Pricing
...
All orders need to be picked up in Greendale, Wisconsin.
We do not ship.
...
Sauvignon Blanc.
Bright, creamy with pomelo and white grapefruit notes.
Carefully harvested from vineyards at Hunter's Estate, one of the oldest and very best producers in New Zealand. "Oribs Moderandi" leverages a young winemaker's creativity, producing sparkling wine in an ancient method.  With Petillant Naturel ("Pet-Nat"), the wine is bottled before fermentation is complete; and is not disgorged like Champagne is. Leaving it on the lees gives the creamy, richness and also is the sediment in the bottom of the bottle.  
Sustainably farmed. 
Waihopai Valley, Marlborough, New Zealand