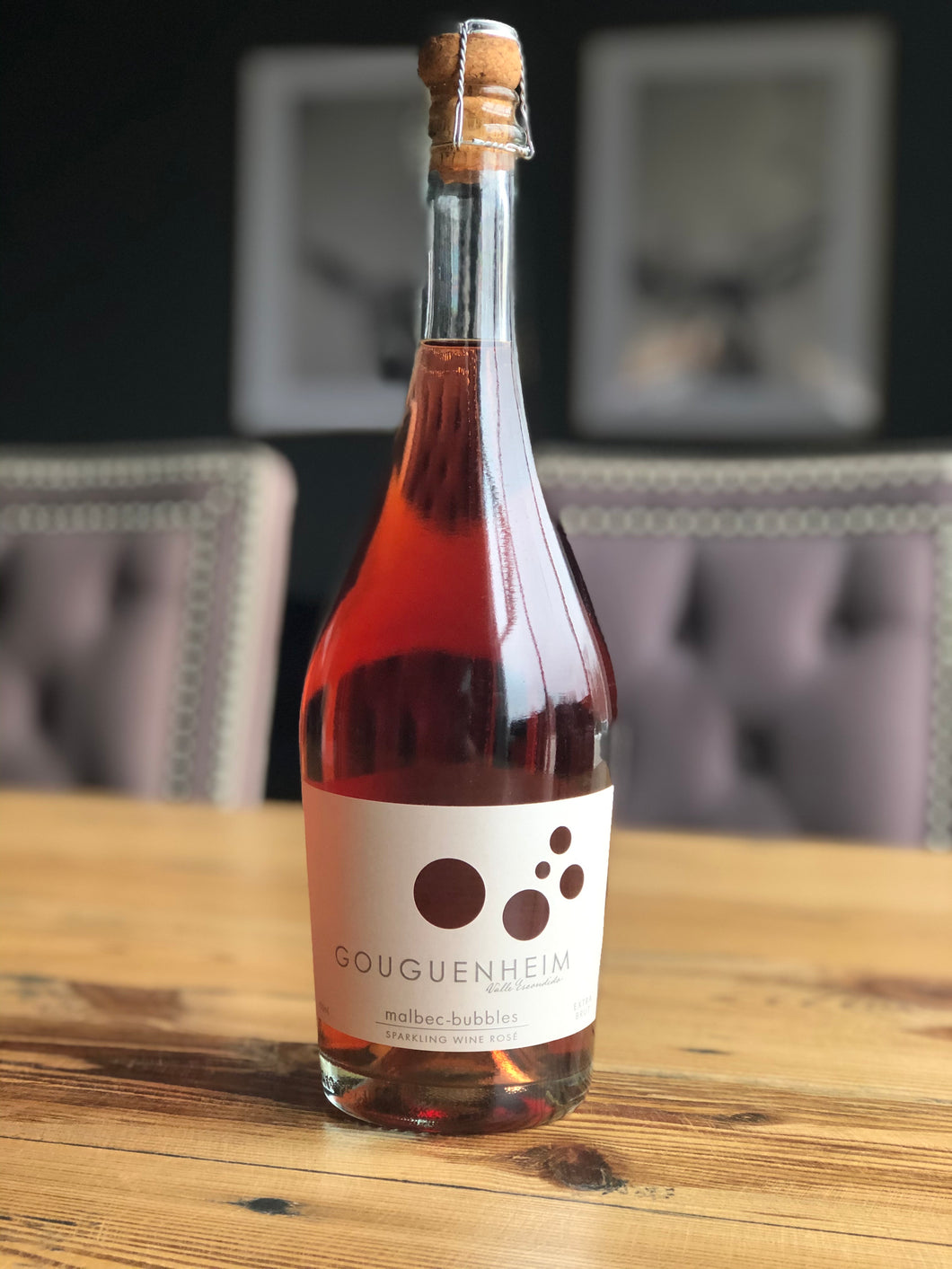 Gouguenheim Extra Brut Sparkling Malbec
Malbec
Regular price $13.99 Special Pricing
...
All orders need to be picked up in Greendale, Wisconsin.
We do not ship.
...
*Pair with Lemonades Girl Scout Cookies*
Malbec.
Fresh strawberries, kiwi-lime, lemon curd.  Sweet cherry.
Small production wine from vineyards 3600 feet above sea level, irrigated by melted snow from the Andes Mountains.  Patricio Gouguenheim, born in Argentina to French parents, found his love of wine young. After finding his dream property in Tupungato, he left his financier job to pursue his passion for wine, and to build an estate for his children and grandchildren to carry on.
Tupungato, Valle de Uco, Mendoza, Argentina