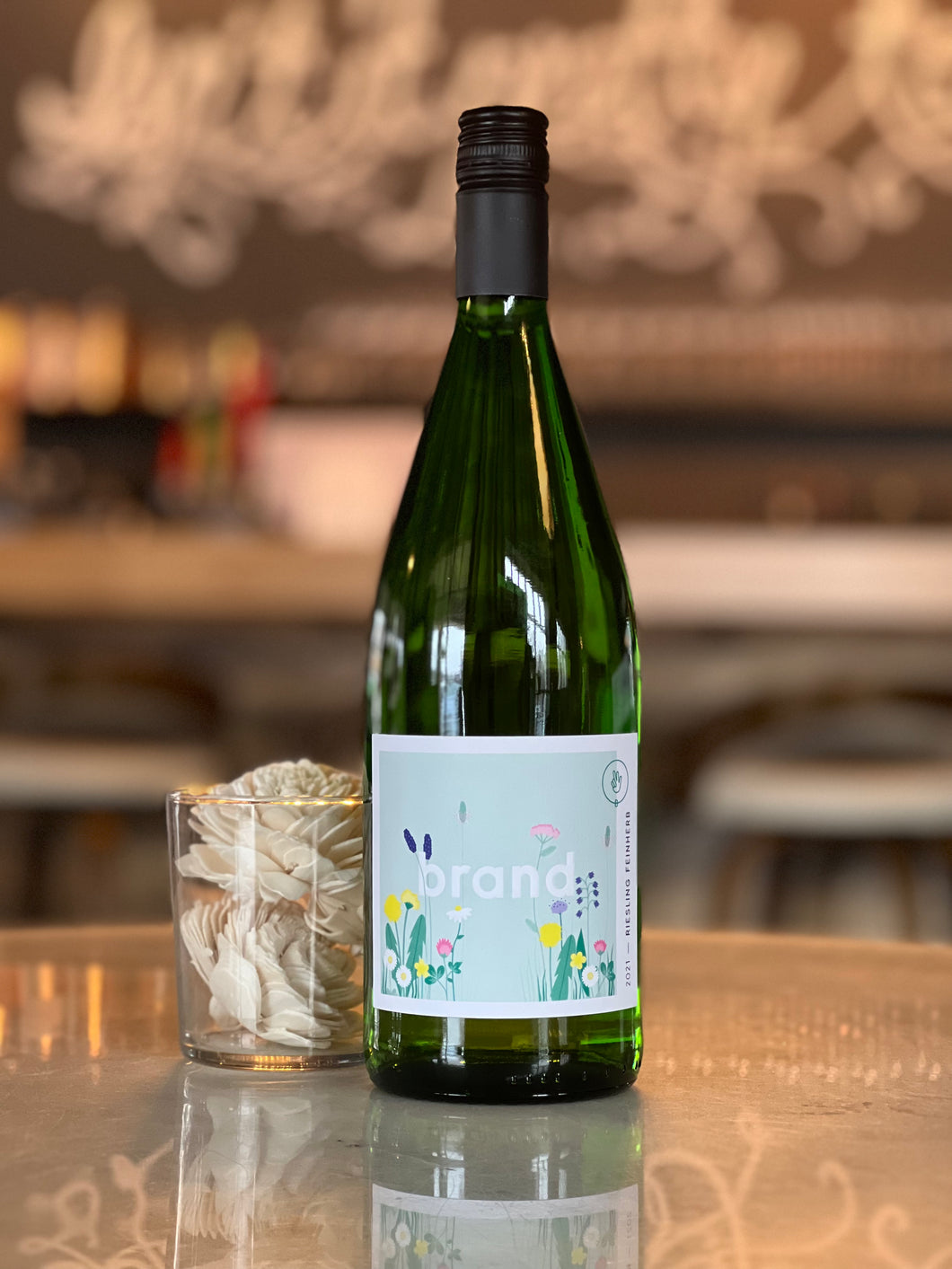 Brand Riesling Feinherb 1 Liter 2022
riesling
Regular price $18.99 Special Pricing
...
All orders need to be picked up in Greendale, Wisconsin.
We do not ship.
...
Lively fruit and minerality on a zesty palate. Slightly sweet, with a dry finish. Unfined, unfiltered.

Founded in 1891, the Brand winery has been producing wine in the Pfalz for five generations. Their vineyards are located on limestone-rich soils around the village of Bockenheim, in the northern part of the region, along the border of the Rheinhessen. Daniel and Jonas' father, Jürgen, always farmed their vines responsibly, but when his children took over, they immediately transitioned to organic viticulture, gaining certification in 2017. The Brothers Brand also utilize biodynamic treatments, always experimenting to discover which practices work best in their vines. All of their wines are made with little, if any, added sulfites. 
Wonderfully aromatic with lively fruit and minerality and a lovely zest and charge on the palate, perfectly balanced by the residual sugar. The Feinherb Riesling has a slight sweetness on the attack, though the sugar melds perfectly into the body, finishing dry and crisp. No fining or filtration and minimal use of sulfur.