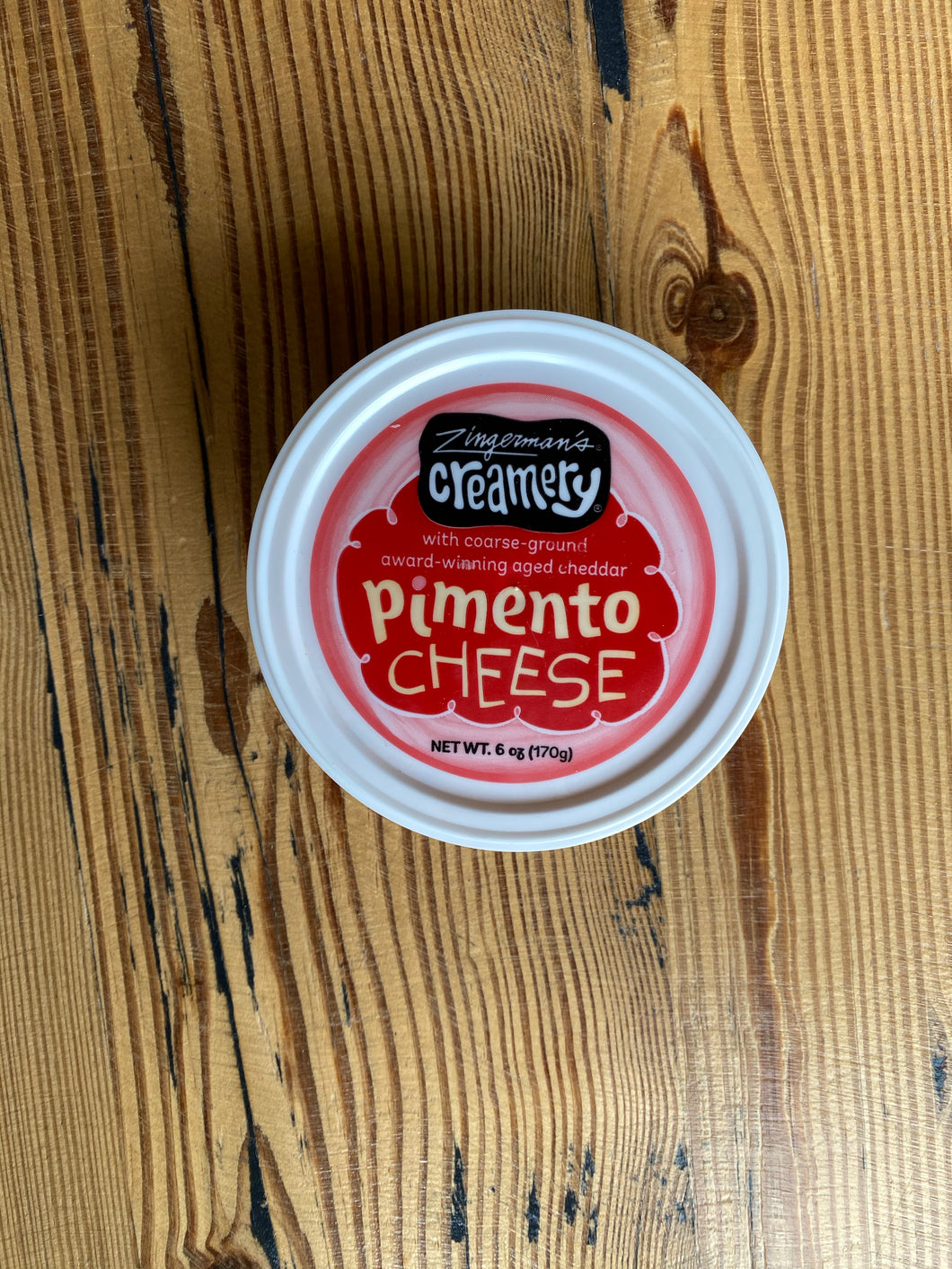 Zingerman's Pimento Cheese, 6 oz.
Zingerman's
Regular price $8.00 Special Pricing
...
All orders need to be picked up in Greendale, Wisconsin.
We do not ship.
...
6Zingerman's version of this traditional Southern cheese spread features coarsely grated Cabot Cooperative 1 year aged cheddar, slow-roasted red peppers, Tellicherry black pepper, mayonnaise, and just enough cayenne to give it some heat. A fan favorite where it's made in Ann Arbor, this Pimento Cheese is great on a pretzel or cracker—and even makes a game-changing addition to your macaroni and cheese recipe. For a quick appetizer, serve it with celery sticks—the crispness provides excellent contrast to the robust, richness of the cheese.