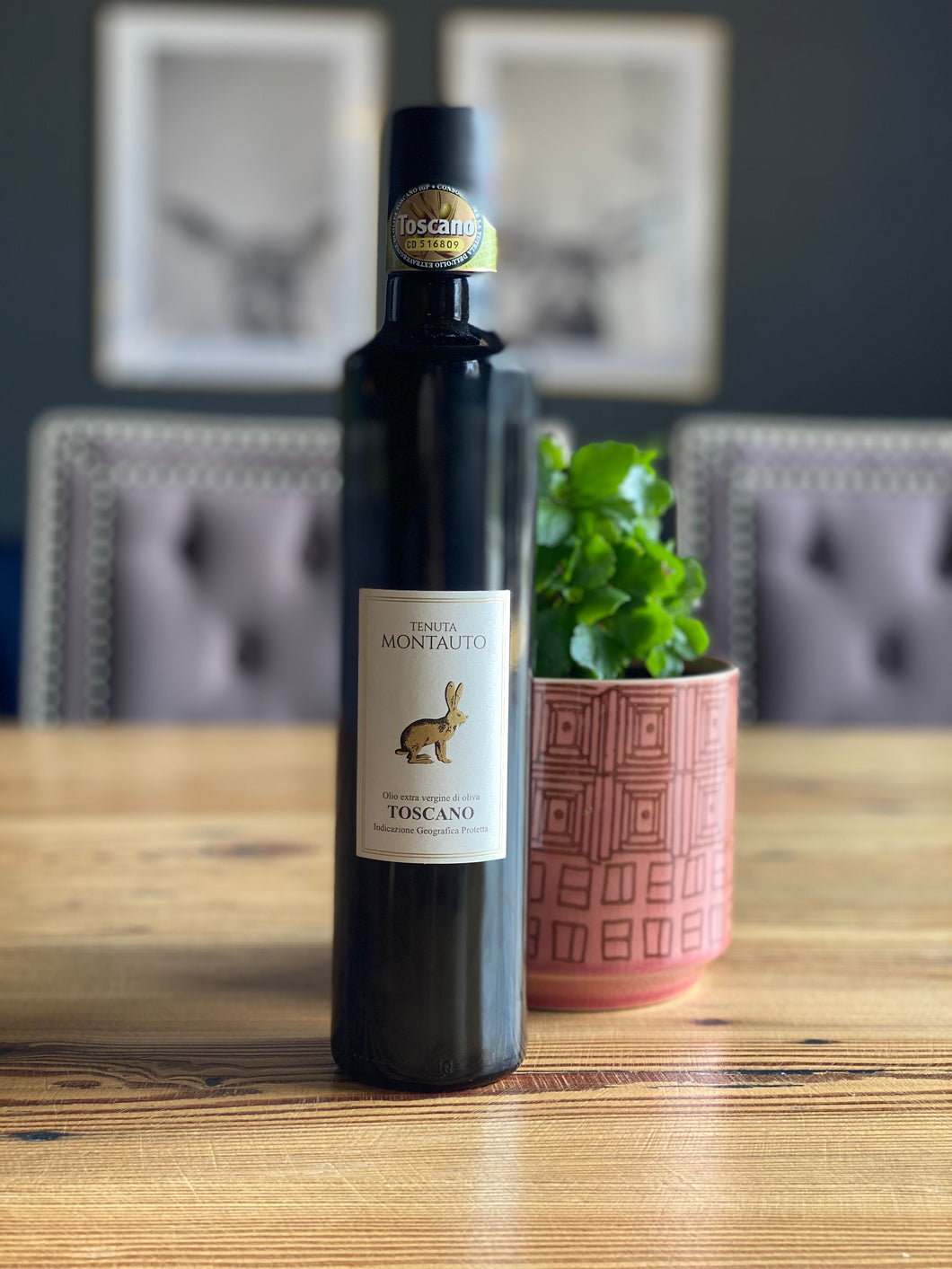 Montauto Extra Virgin Olive Oil (500ml)
Tenuta Montauto
Regular price $27.99 Special Pricing
...
All orders need to be picked up in Greendale, Wisconsin.
We do not ship.
...
IGP TOSCANO Extra Virgin Olive Oil
From the winery...

At Tenuta Montauto we produce the basics of the Italian cuisine. Not just wheat for pasta and grapes for wine, but also olives for extra virgin olive oil, which, of the earth's riches, is certainly the most regal.

We manage a patrimony of 1,000 Caninese, Moraiolo, Leccino and Frantoio olive tree varieties, some of which are up to 50 years old. Every year, the extra virgin olive oil were produce is
different, but even in these difficult recent years, the result has always filled us with great satisfaction.

2018's oil is an opulent balm, a pure gold-coloured nectar in the grace of God. This liquid gold has a round and royal perfume, crossed by a herbaceous and sweet freshness, reminiscent of almonds and wild flowers warmed by the sun. On the palate, its roundness is creamy and enveloping, silky and opulent with a rich harmony between the hard and soft components, which conquers the palate and ensnares with a persistent aftertaste that, thanks to the polyphenols, reminds us of green tea. The salient sensation is a soft and reassuring sweetness, with a spiciness that arrives, gently, to refresh and, last but not least, boost our overall perception.