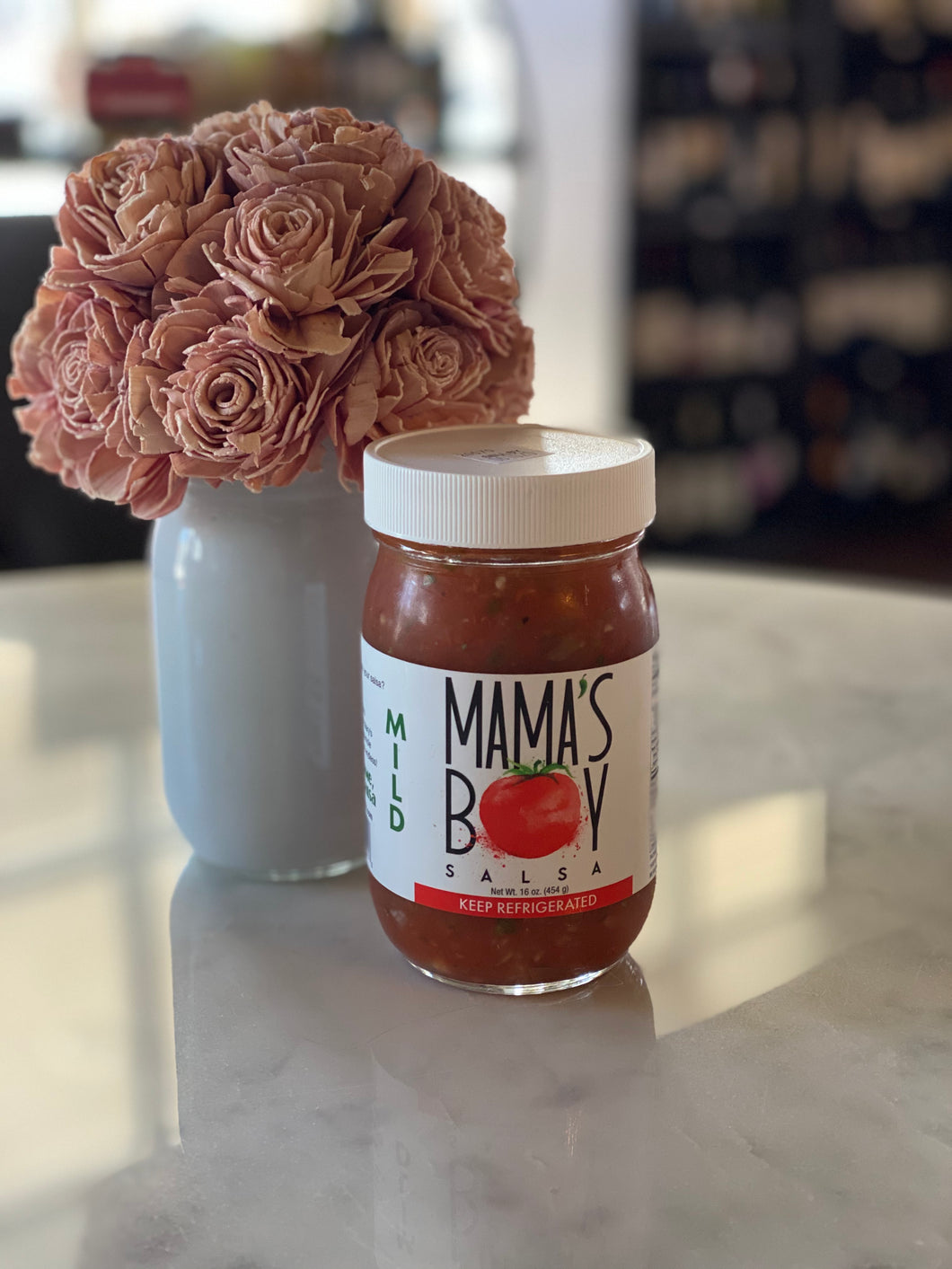 Mama's Boy Salsa
Mama's Boy
Regular price $8.00 Special Pricing
...
All orders need to be picked up in Greendale, Wisconsin.
We do not ship.
...
Chris (Boy) and Pat (Mama)  are a mother and son team that enjoy great tasting food. Mama's Boy Salsa is made in Milwaukee with fresh ingredients and is never cooked like jarred salsa. They personally hand pick the produce and run small batches to ensure a premium, quality product. 
This salsa is a great addition to a meal, or as a snack! It's your go-to for smashing copious amounts of salsa... or a crowd pleaser if you are feeling generous. You will pick up more of a lime flavor here, along with a small kick from the jalapenos. 
 Each jar is 16 oz.